How to control the app on iOS and Android phones and tablets
The application works on iPhone or iPad with iOS 8.0 and above, Android 4.2 and above
Application Navigation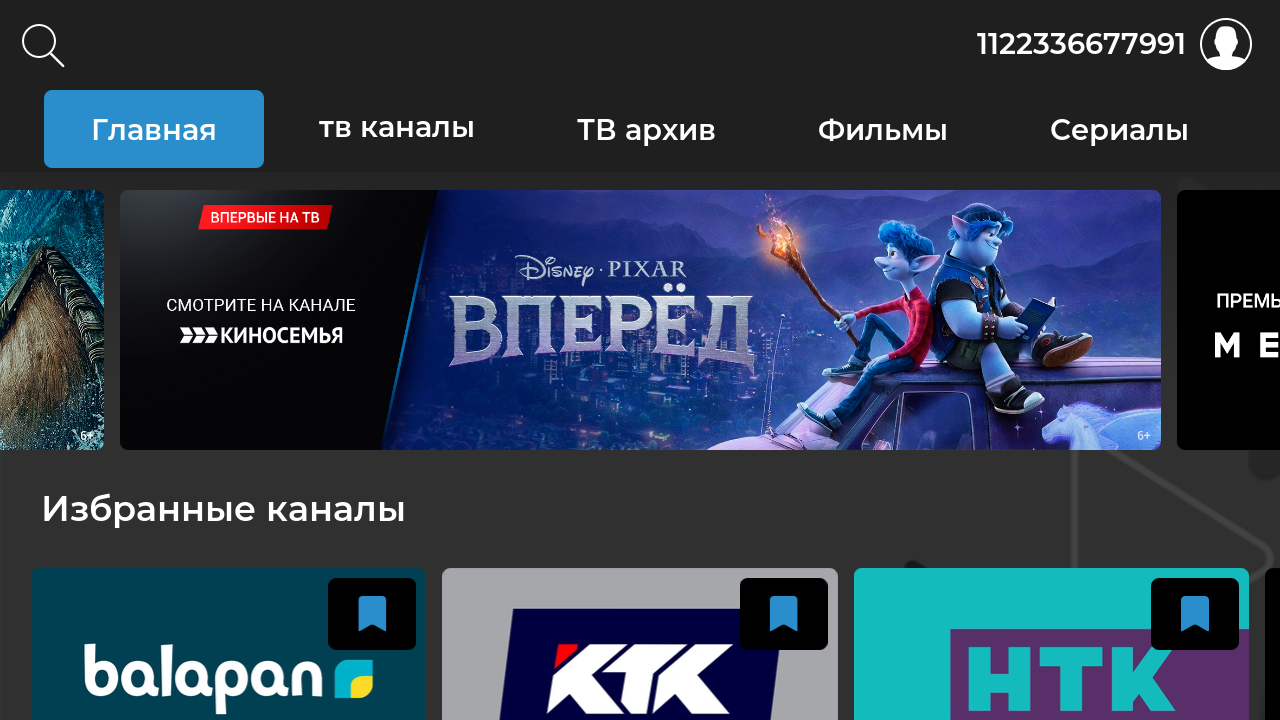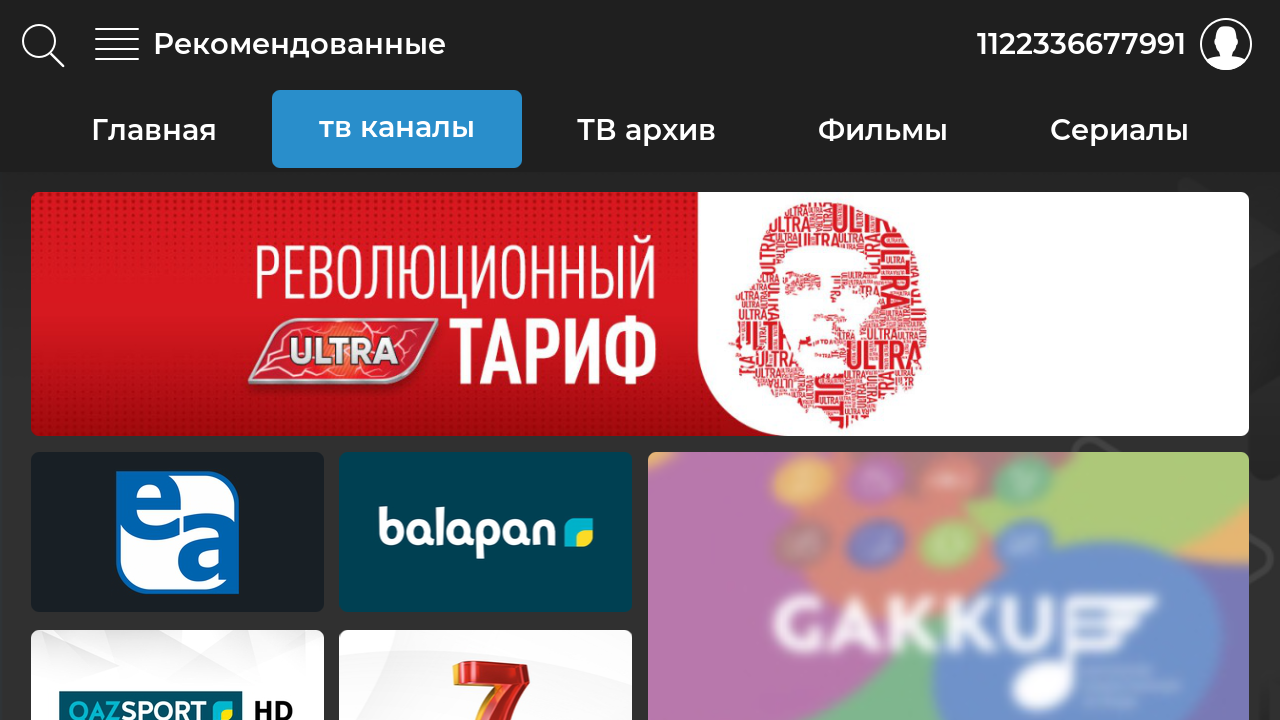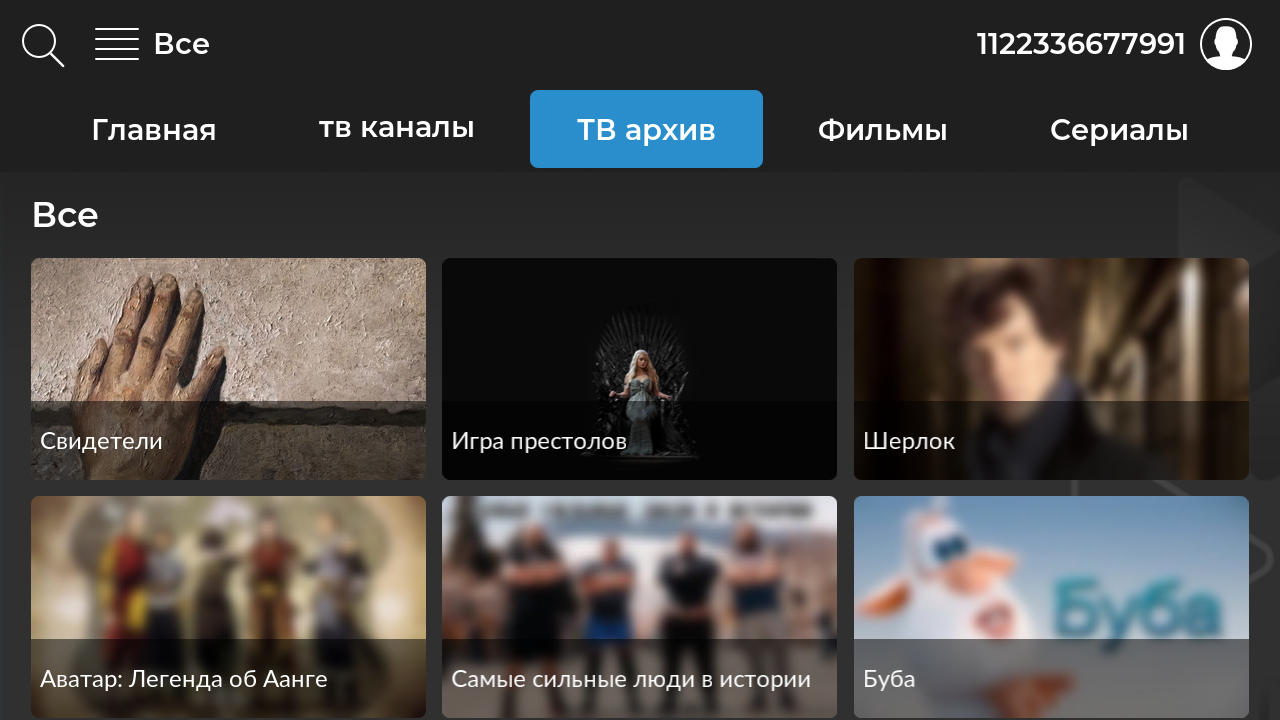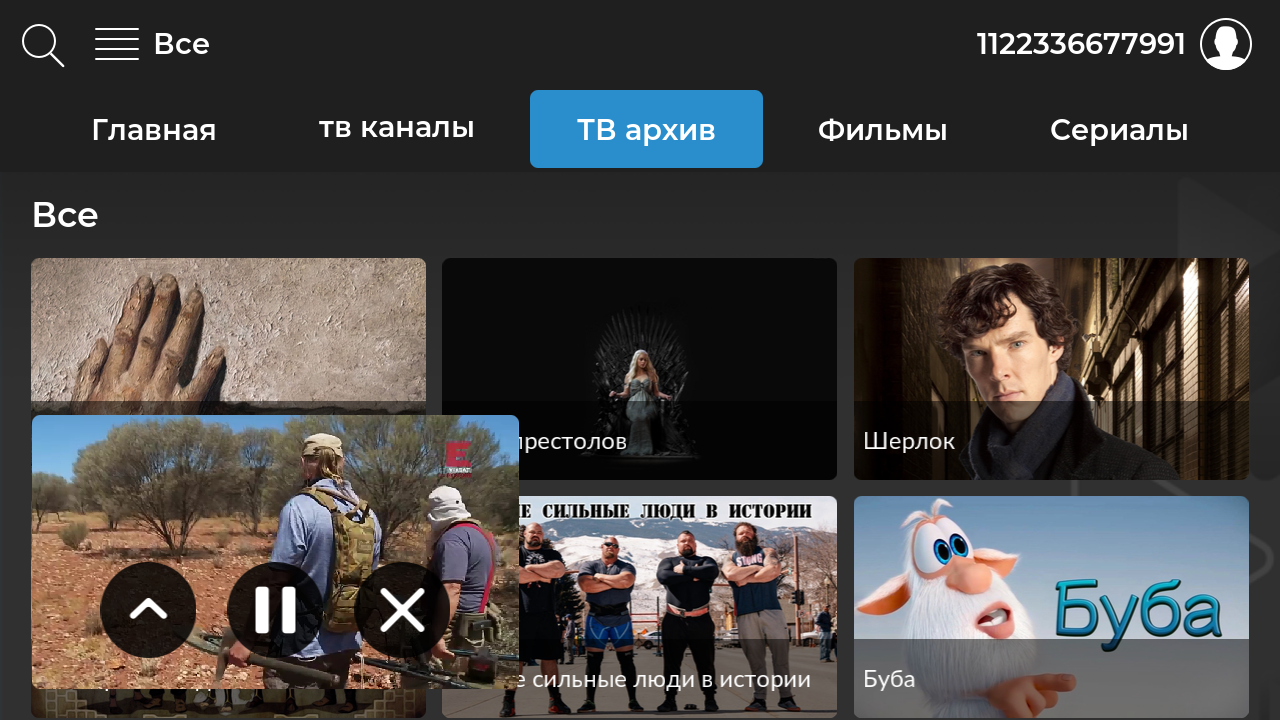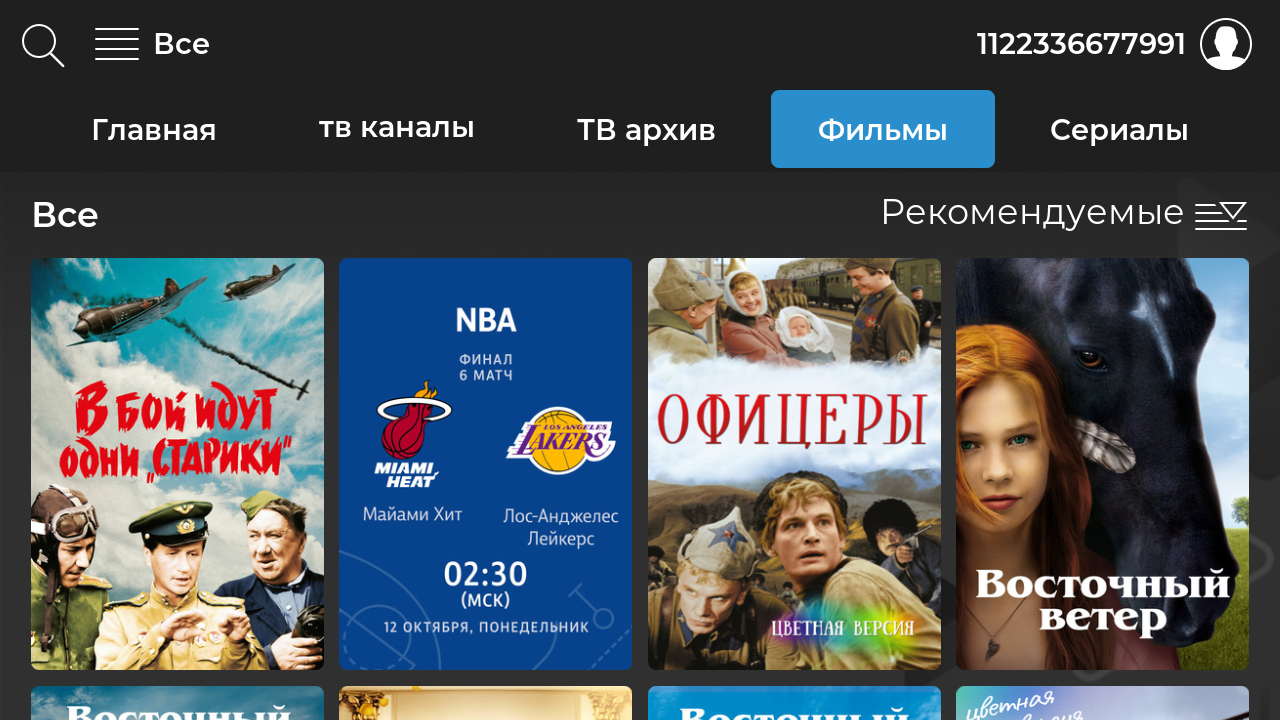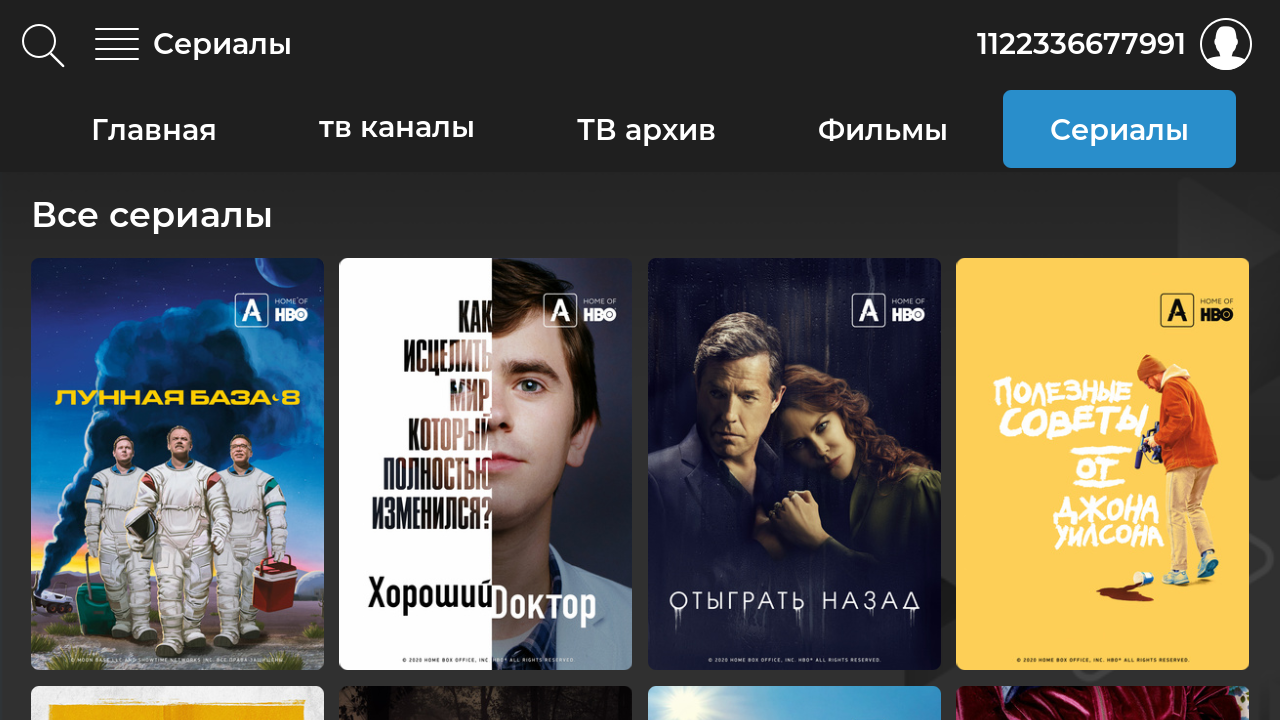 Swipe the home screen up and down to select the content you want. It contains content that you have viewed and added to your favorites. As well as content that may be of interest to you.
By moving left and right through the menu, you can choose between different types of content: TV channels, movies, series, TV archives.
To start browsing, click on the logo of the selected content once.
Click on the "Back" icon in the upper left corner of the application to minimize the view to the mini player. So you can continue to get acquainted with the content of the application. The mini player is easy to close with button ❎. Swipe up will open the player in full screen.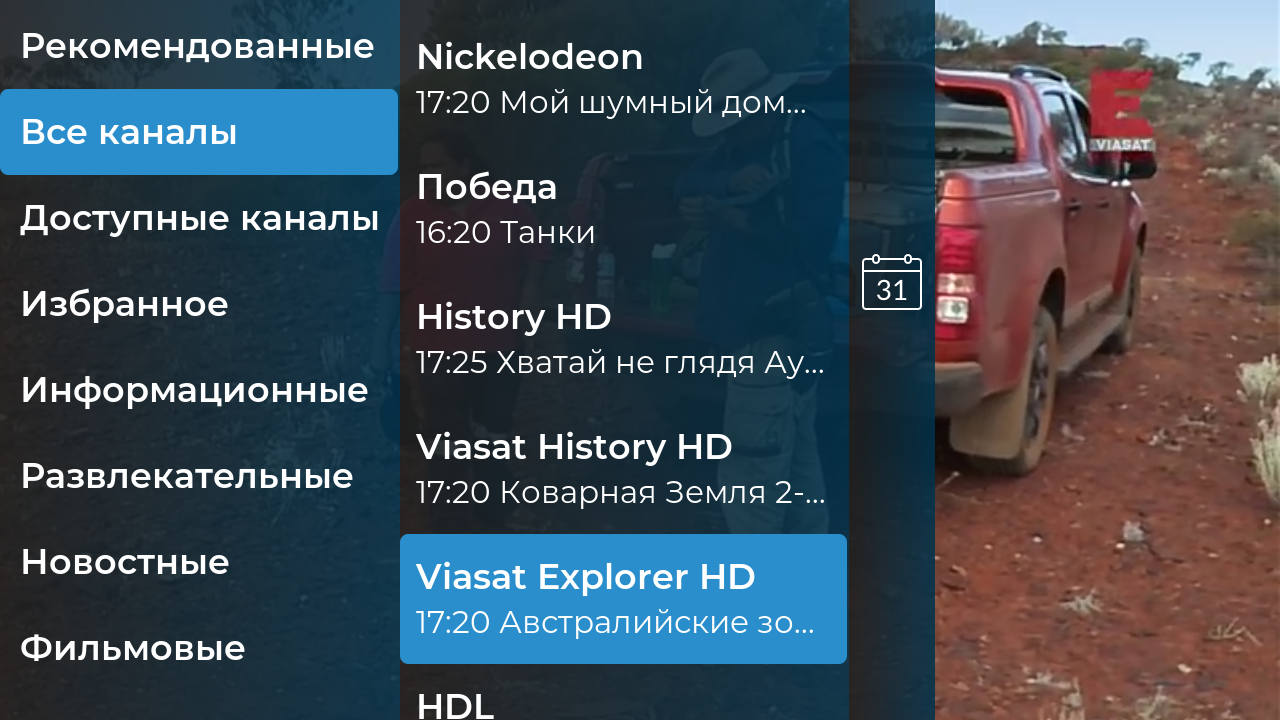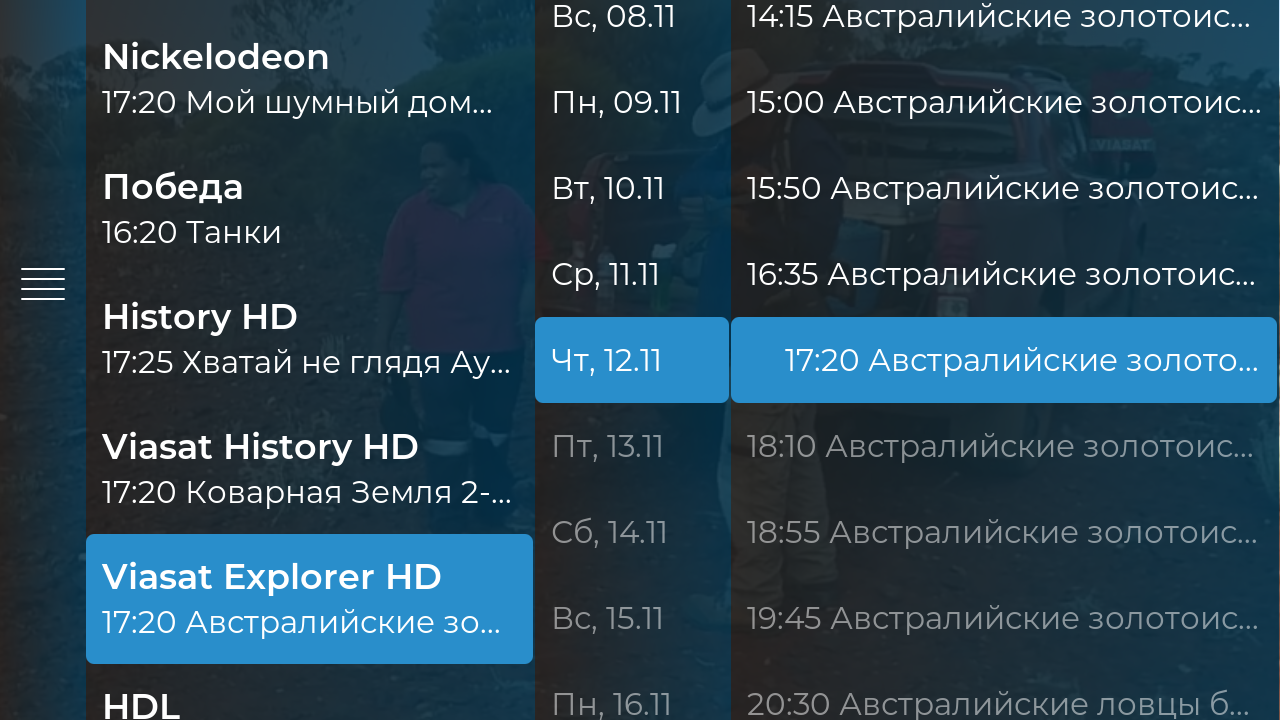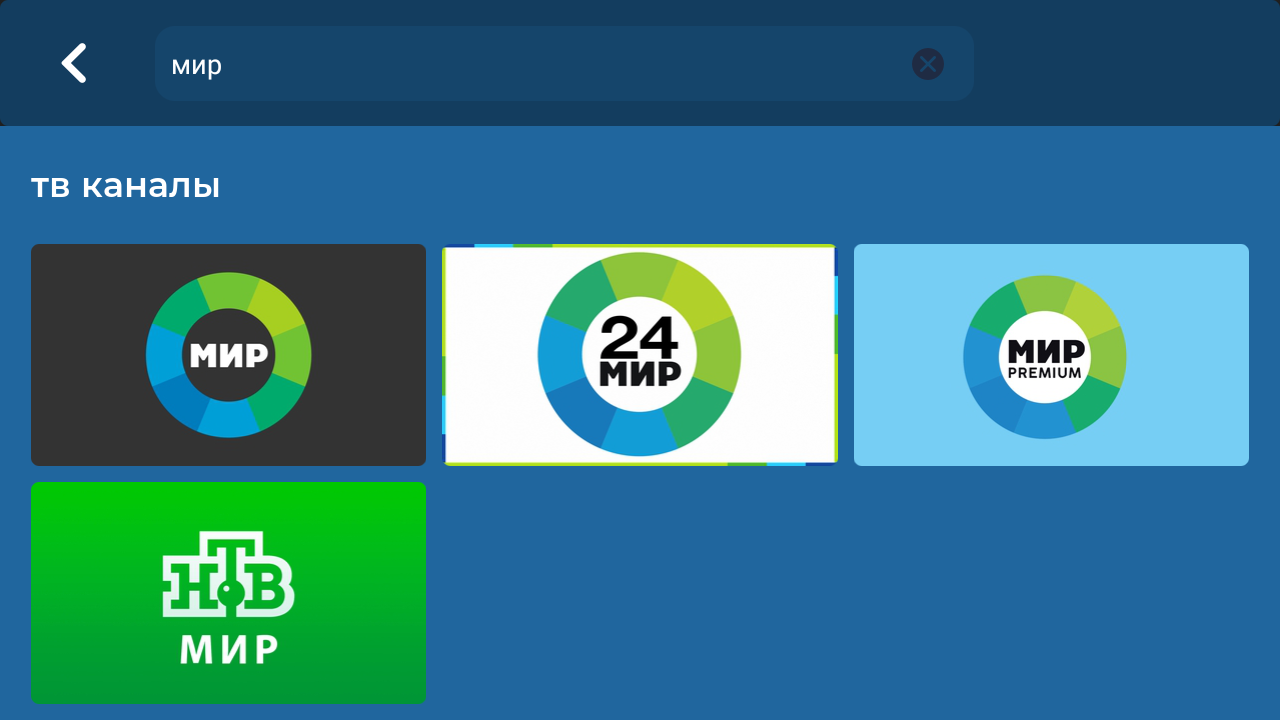 Pull out the channel list from the left edge of the screen or click the list icon in the lower left corner of the screen. You can switch the channel from the list by selecting it by genre or category "Favorites" and "Recommended".
The calendar icon opens the list of programs, where you can read the TV program or go straight to watching the program from the archive. The program guide is available for the current day, 7 days ahead and up to 7 days ago.
You can find the desired channel by entering its name, number or subject in the search bar right in the player. Or use the search throughout the content of the application on the main screen.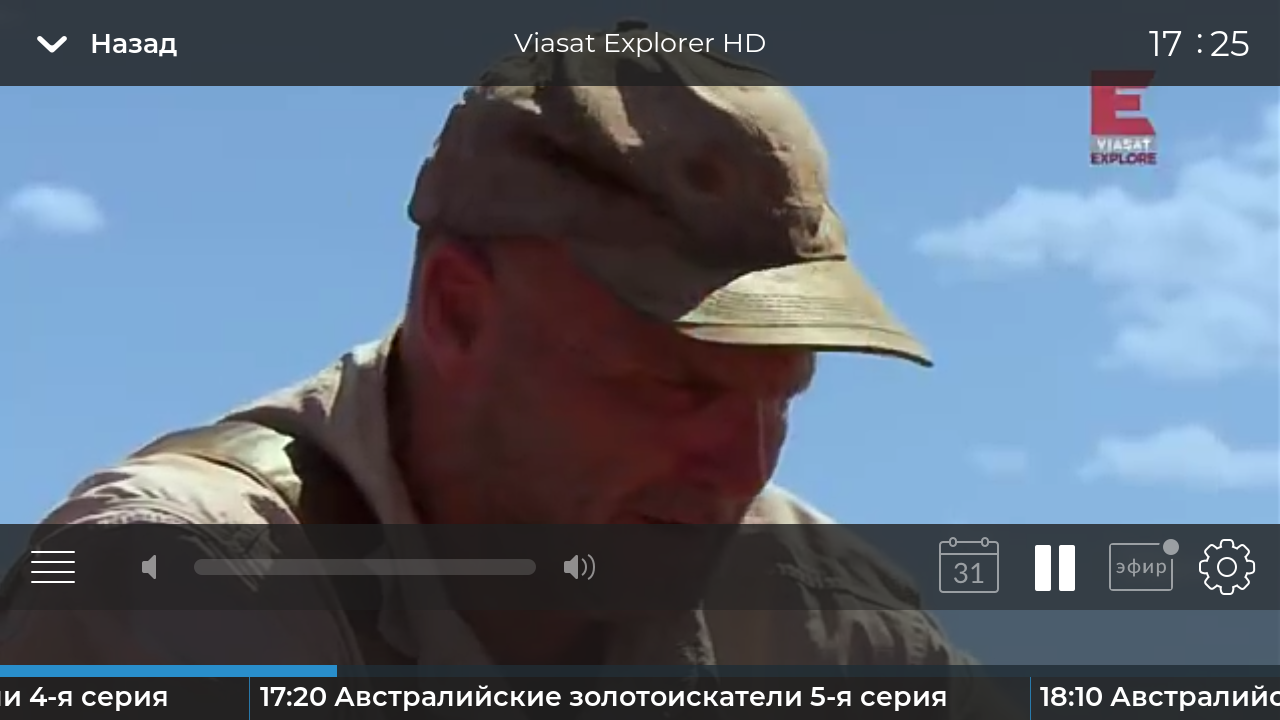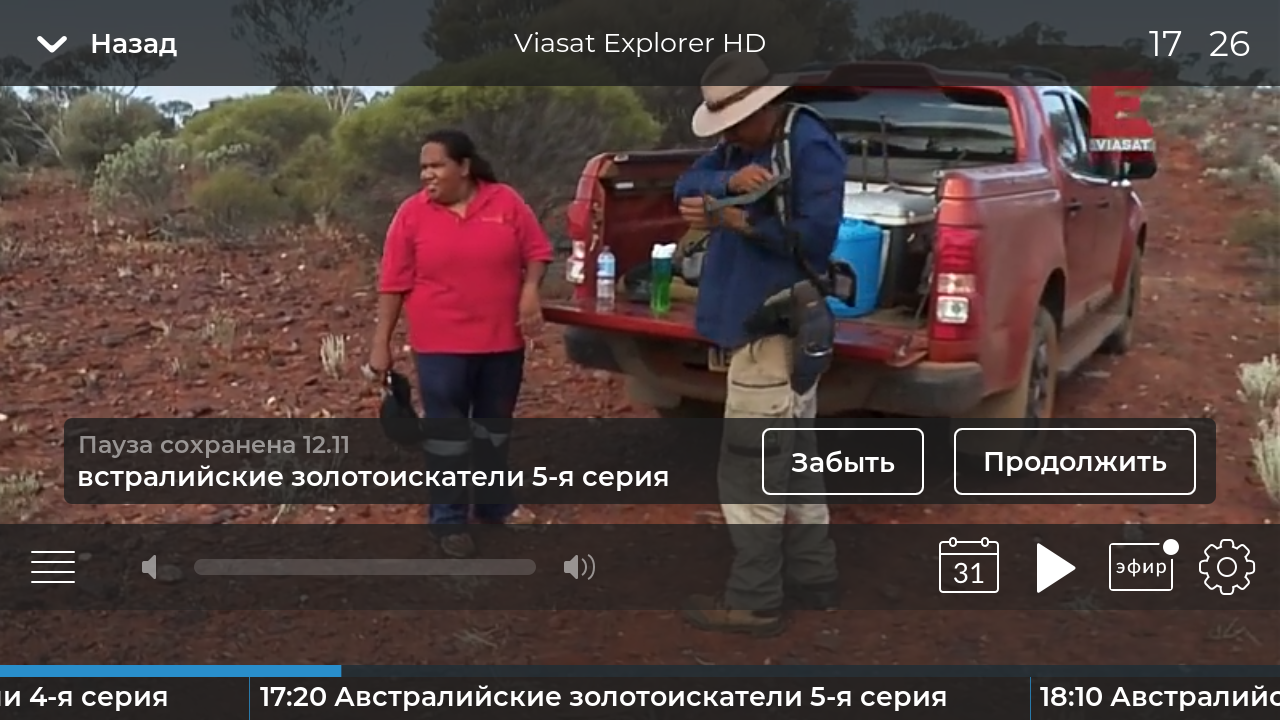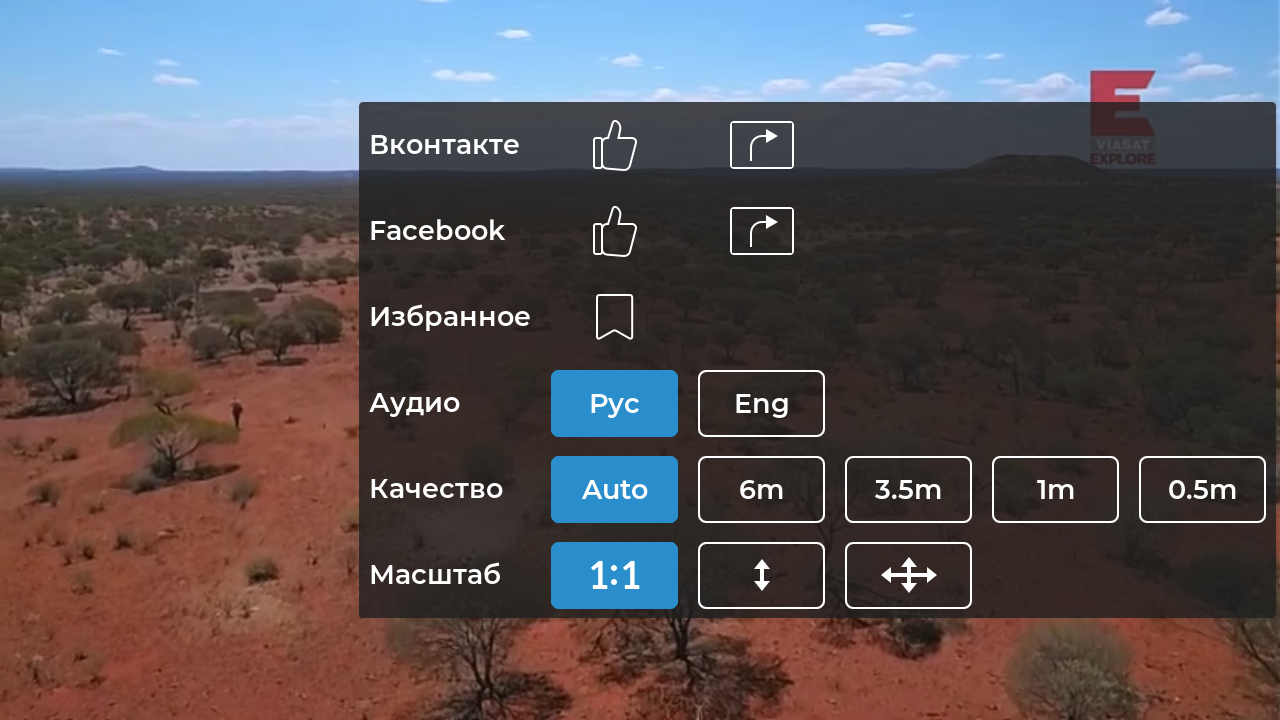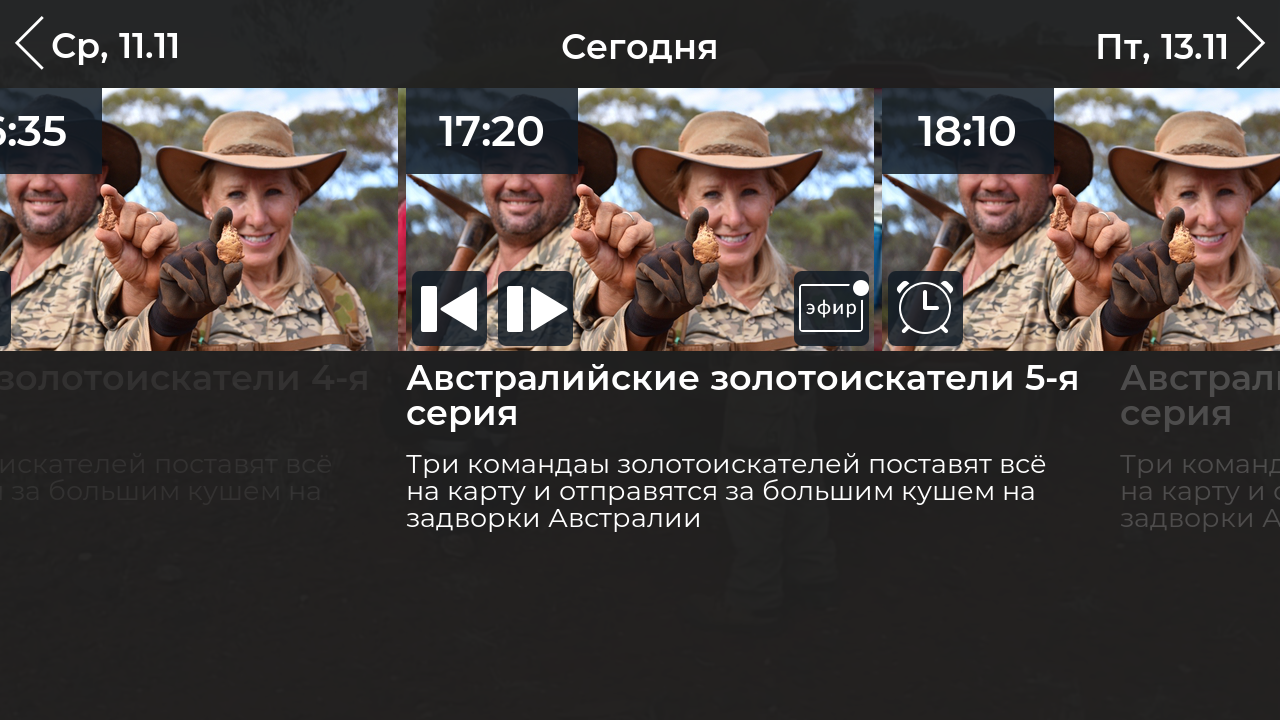 To call the control panel, just touch the screen. You can pause the live broadcast ⏸ or rewind the broadcast to the desired moment.
The ⏭ button will take you back to where you left off, even if you change devices. The ⏮ button will start playback from the beginning of the transmission.
Choose the video quality, scale, change the language of the audio track in the settings. Here you can add the channel to your favorites.