How to control the application on Android consoles
Login to profile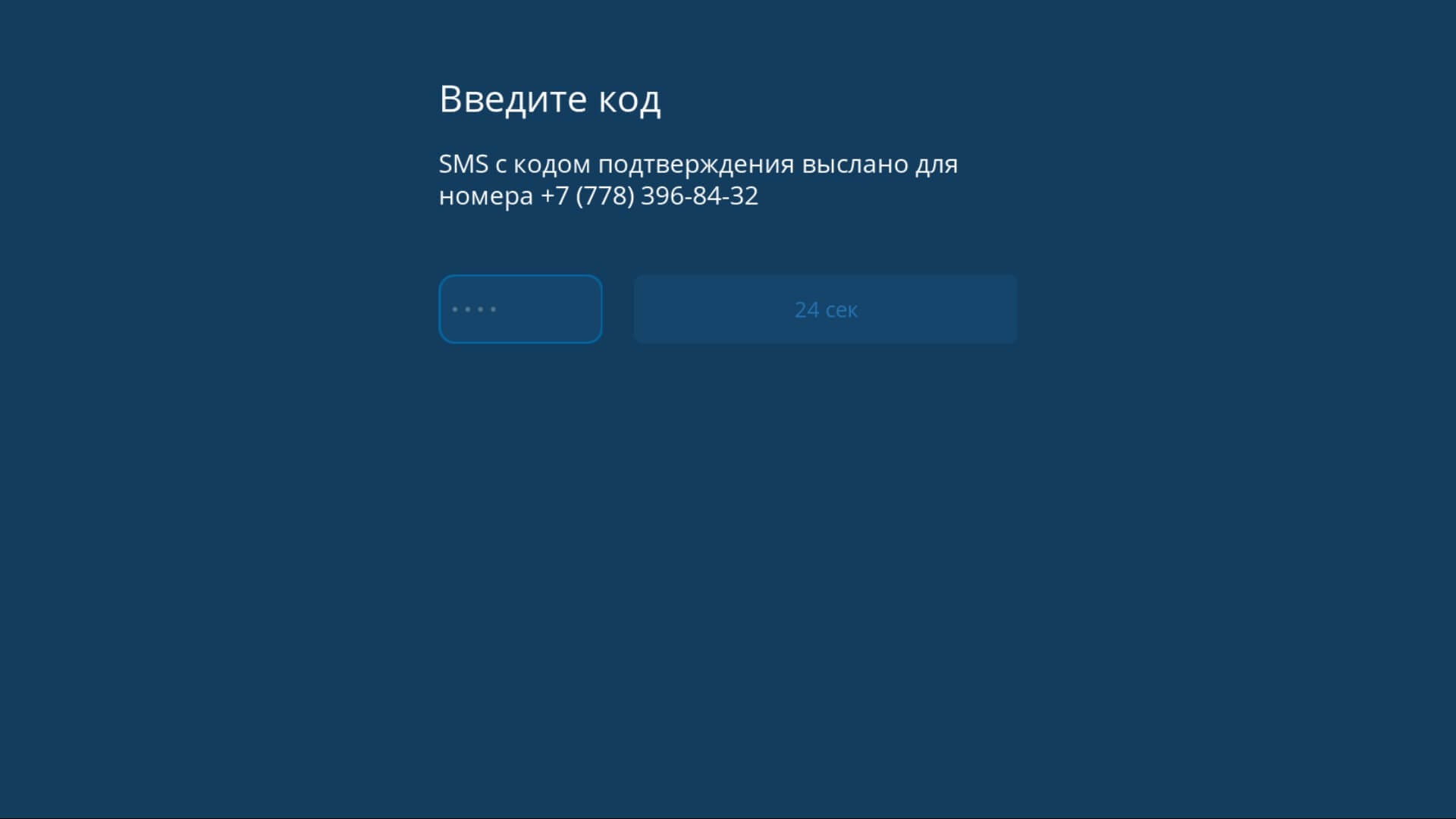 Enter the phone number using the remote control and virtual keyboard, press "Next". Enter the confirmation code from SMS.
Application Management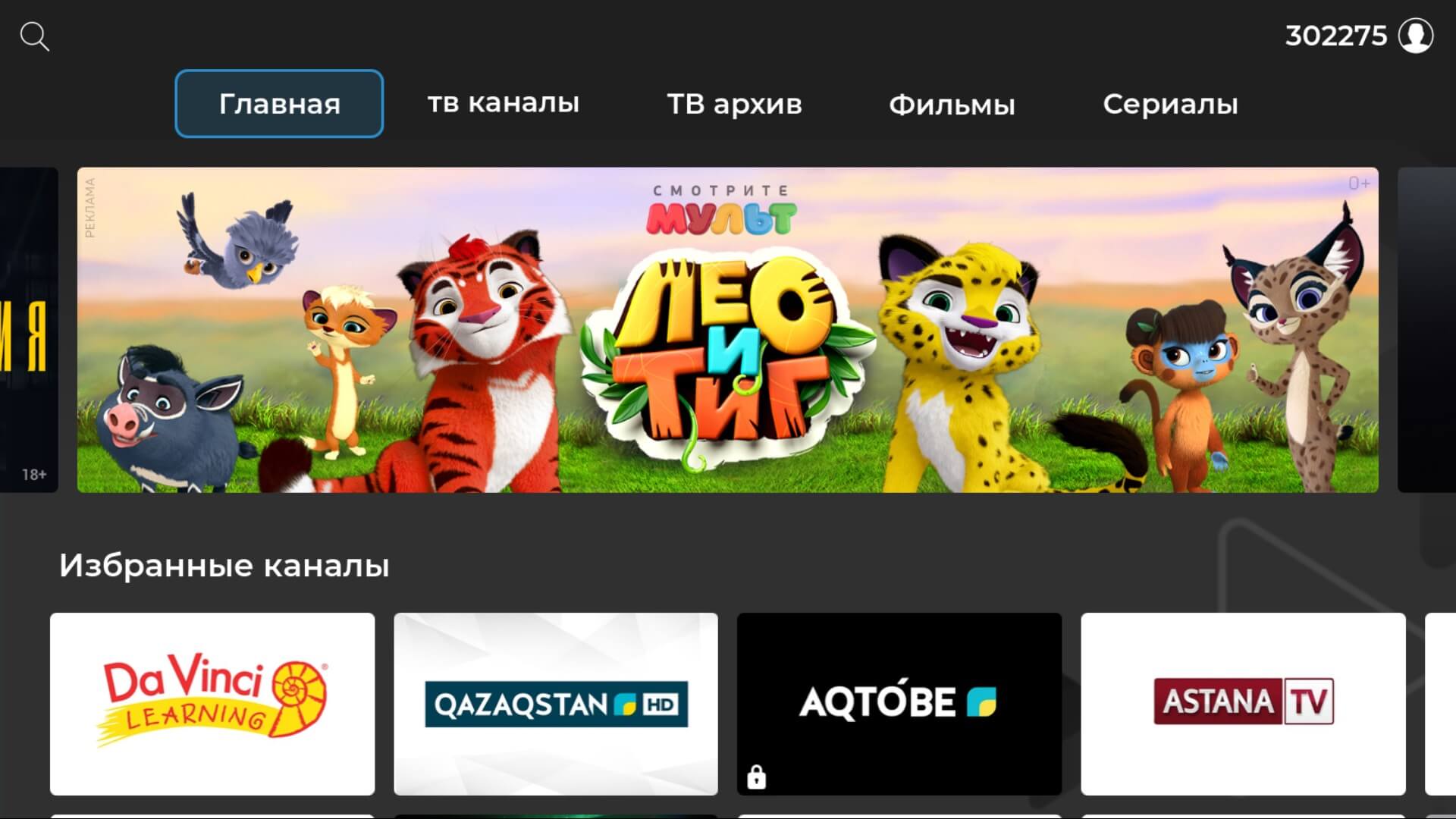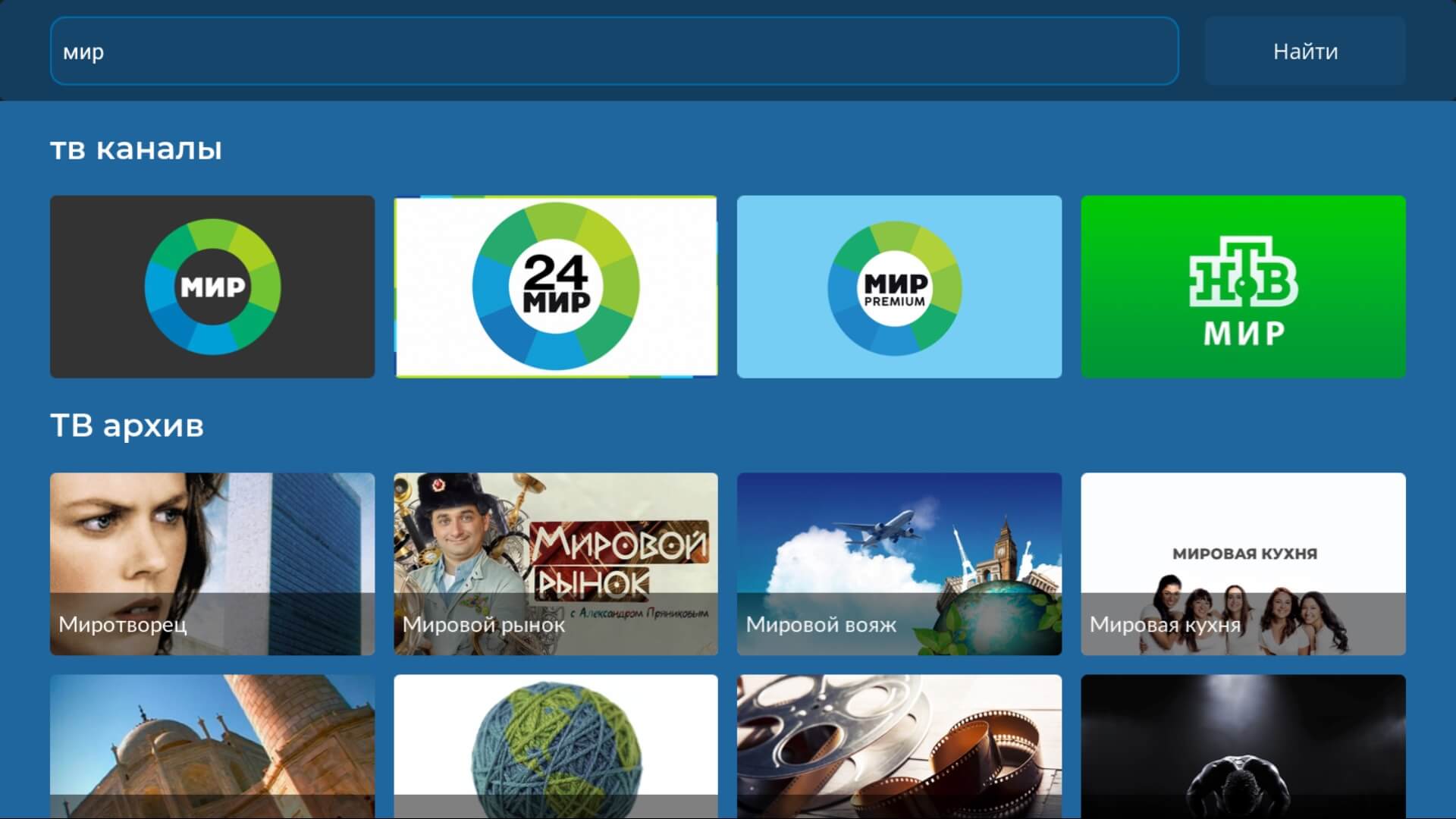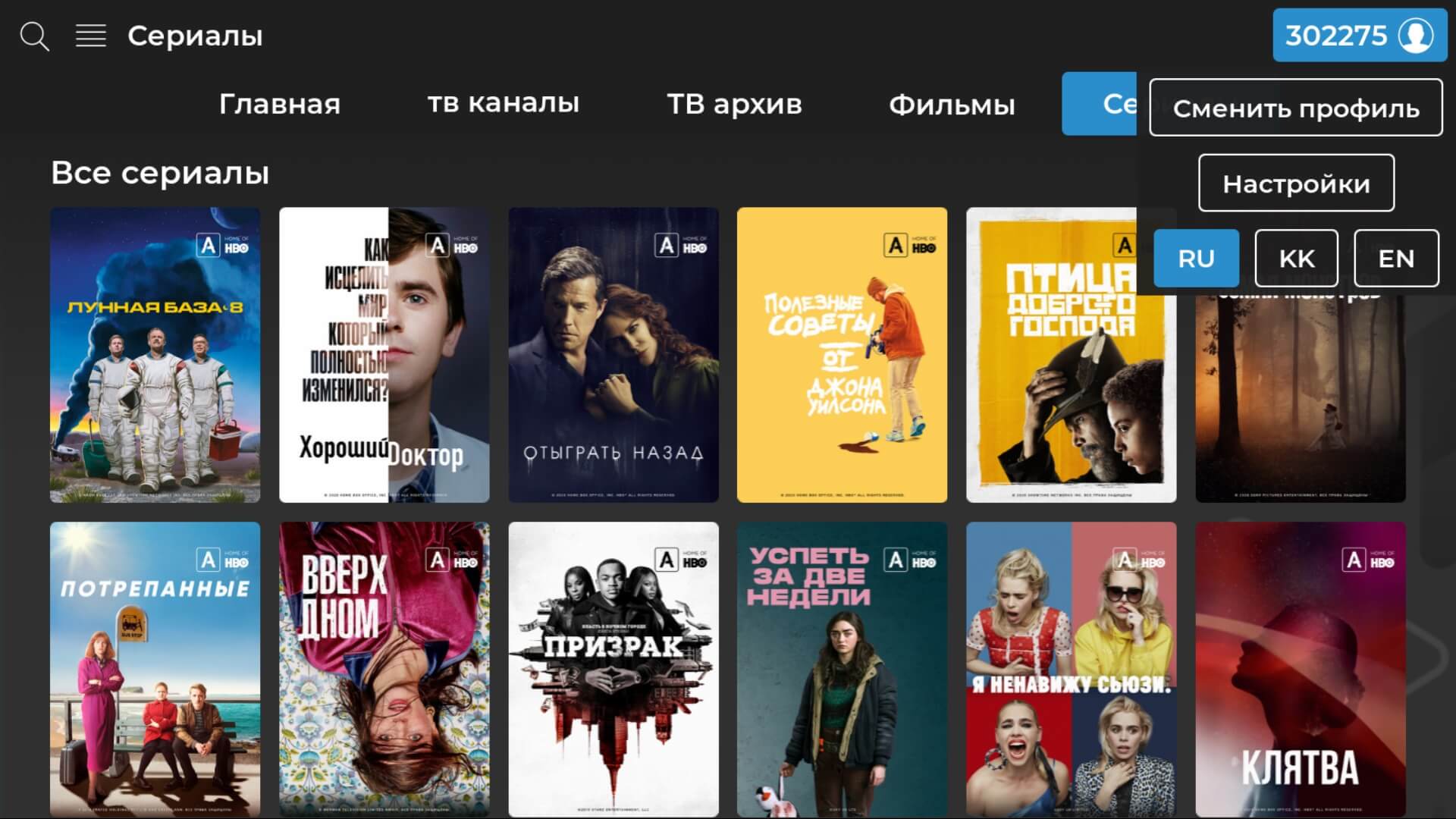 To navigate the channel wall, use the buttons 🔼 (up), 🔽 (down), ◀️ (left), ▶️ (right). Press 🆗 to start browsing.
The search icon allows you to search throughout the content of the application.
Hover over the profile name icon to open the settings menu. Here you can change the profile, the language of the application, and change the settings for pausing and scaling the video.
Channel List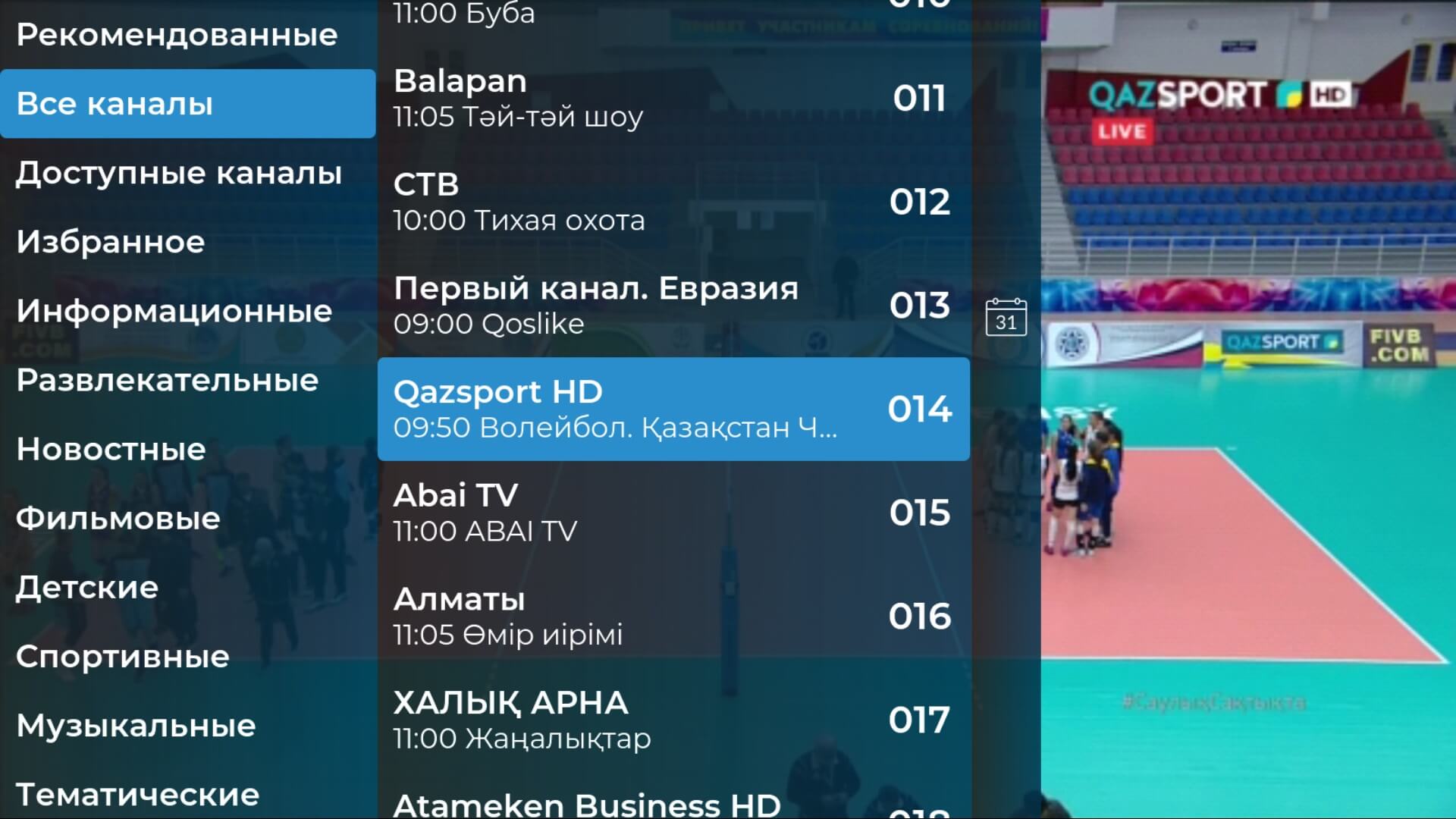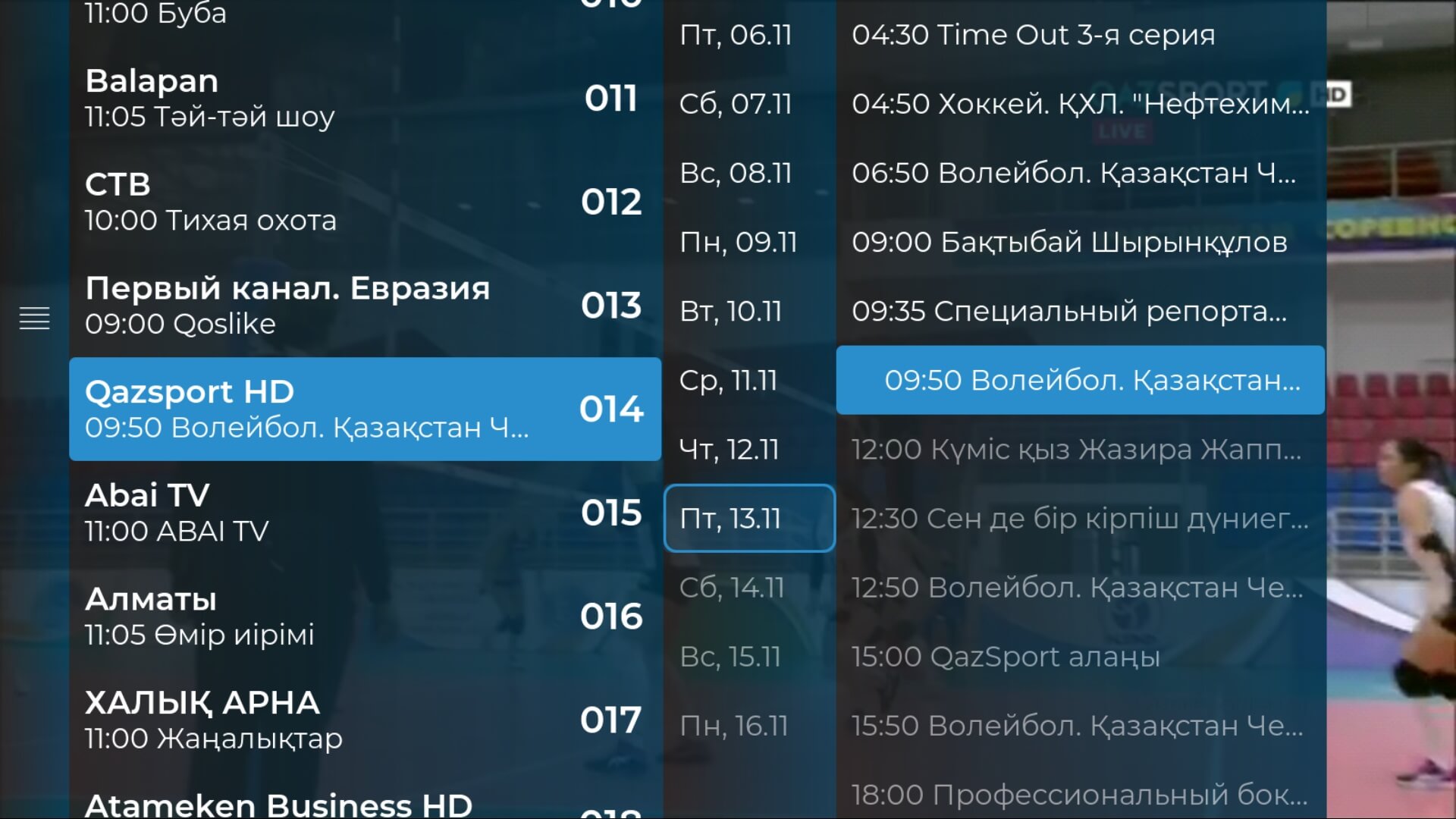 TV channels will open a list of genres, in which you can find the desired channel by its genre or by entering its name, number or subject in the search menu.

The calendar icon will open the list of programs. In it, you can get acquainted with the program guide on the selected channel or go directly to the desired program from the archive. The program guide is available for the current day, up to 7 days ago and 7 days ahead.
View Control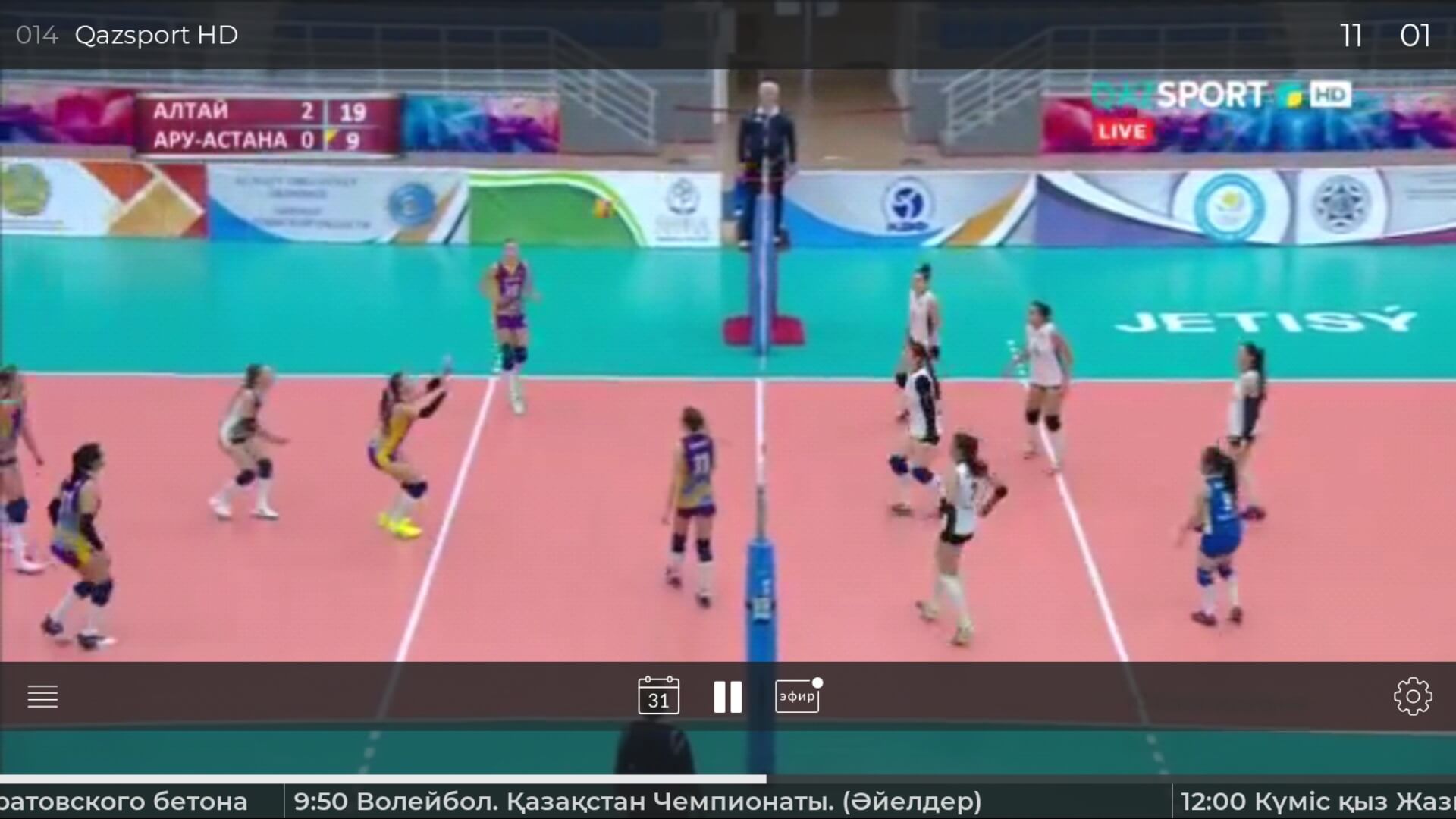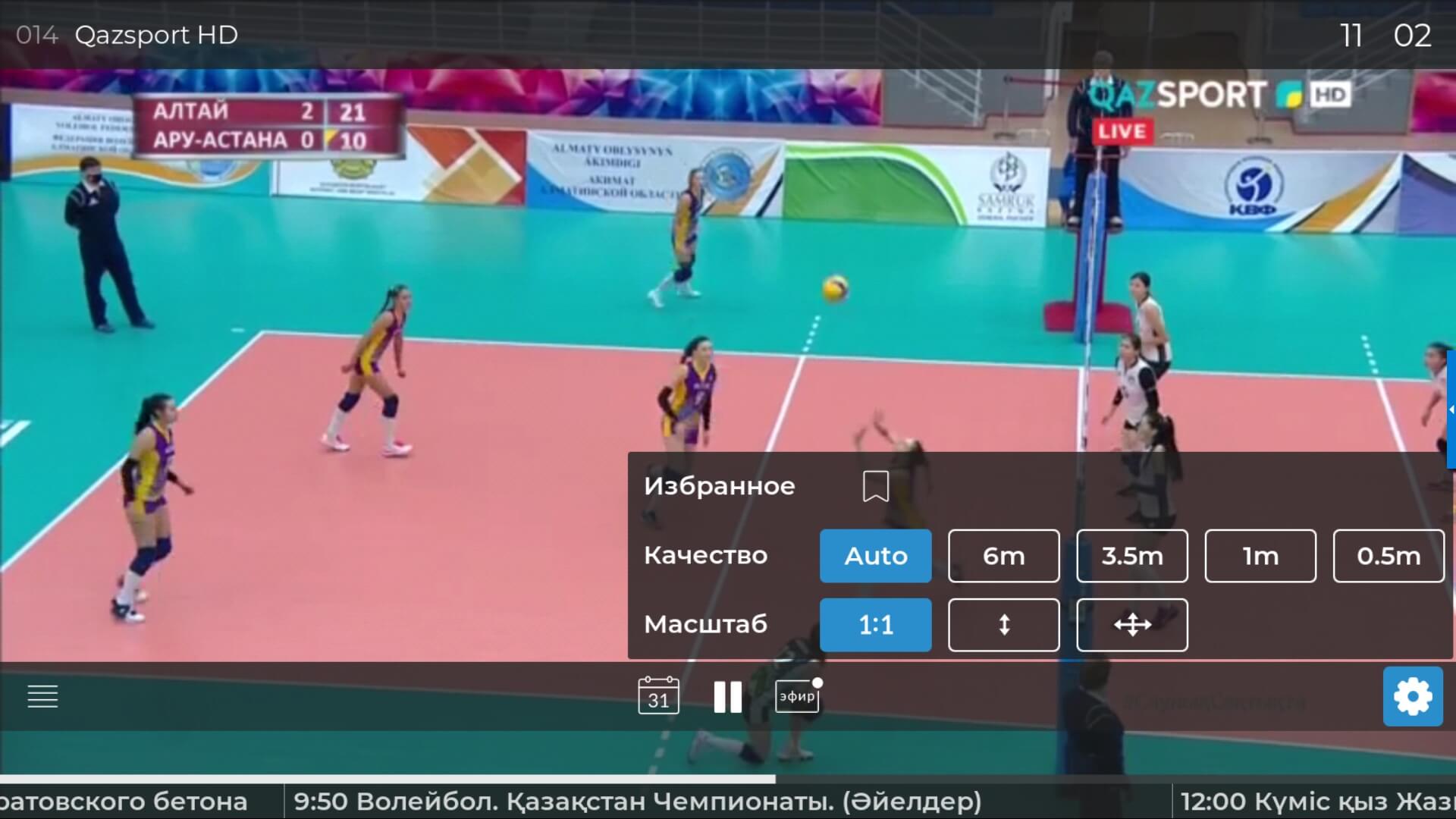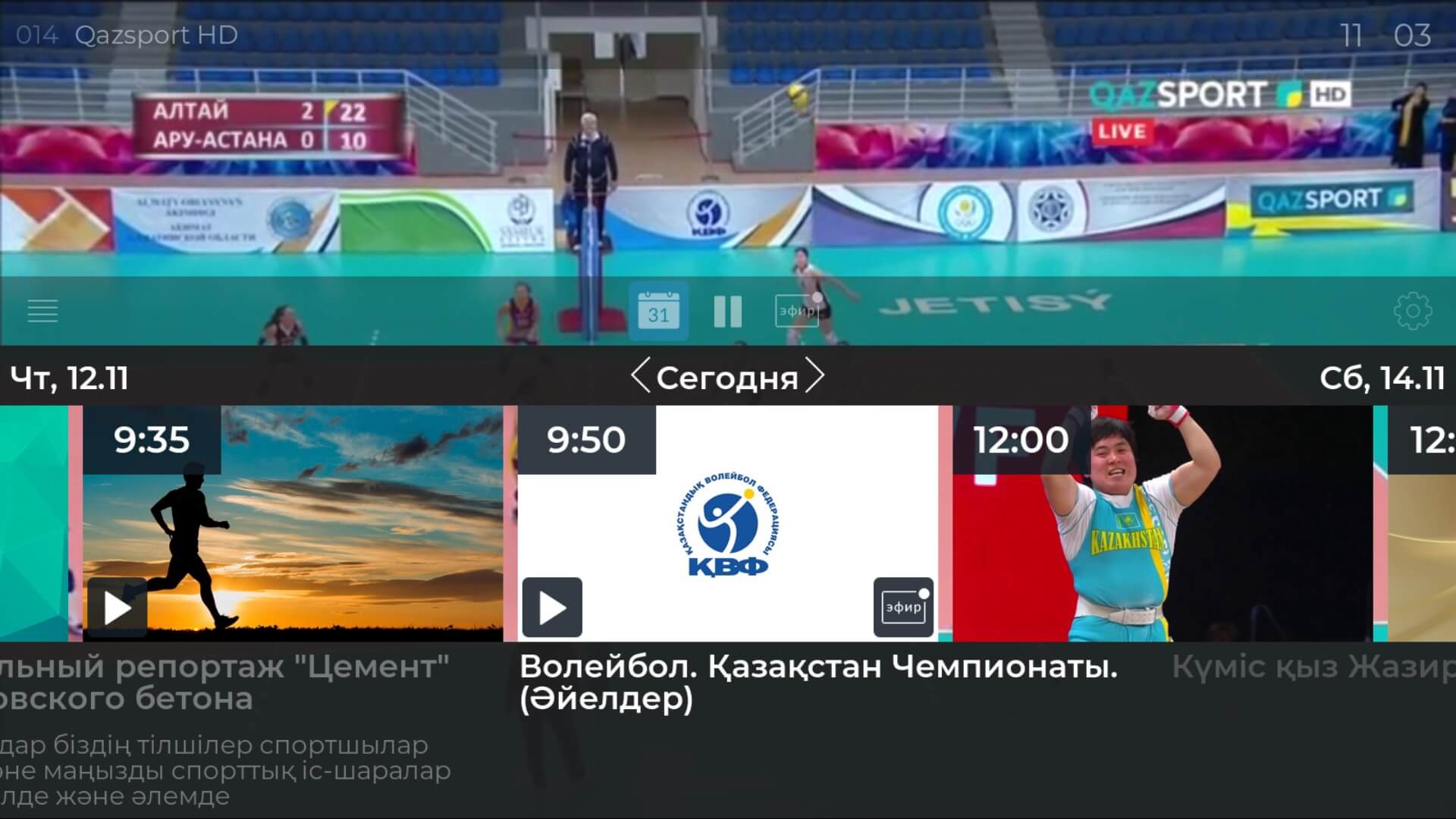 Switch channels using the 🔼 (up) or 🔽 (down) buttons* To call up the control panel, press the ▶️ (right) or 🆗 OK button on the remote control. You can pause the live broadcast by selecting ⏸ in the control panel. Rewind the broadcast to the desired moment by moving along the timeline with the ◀️ (left) and ▶️ (right) buttons Select the desired control with the 🔼 (up), 🔽 (down), ◀️ (left) and ▶️ (right) buttons and confirm the selection with the 🆗 button.
Choose the video quality and change the language of the audio track in the settings.
Language switching is only available for some channels.
The calendar icon opens the program schedule for the next week and the archive for the previous 7 days. Start watching programs from the archive using the Play button ▶️.